When applying for commercial mortgages in particular, it can often seem like an arduous and overly invasive process.  "They want to know everything about me!".  It's not true, but lenders do want to know an awful lot.
The difficult area always seems to be the personal side.  "I'm after a business loan, not a personal loan!", and that is an understandable comment.  But the personal side actually plays a significant factor in lending.
You may be surprised to learn that when a Central Credit Team assesses a commercial mortgage application, the number 1 factor is not the business model (that's number 2), it's the strength of the people involved i.e. the directors and the management team.  That strength takes all forms, including how they manage their personal finances.
For example, if the owner has a lot of personal debt, then quite often the business is being used to service those personal debts.  If they get out of control, then the likelihood of the business defaulting on a commercial mortgage repayment increases, and has to be taken into account.
The personal financial situation also gives a lender a good indication of the type of businessman they are considering.  If the personal affairs are run well, then there is a good chance the business affairs are being run well, which all adds up to an improved chance of approval.
(As a side note, previous problems do not have to count against you.  Again banks often take a view, if you're upfront.  If you're not, they will wonder what else you're hiding, trust is broken, and it's usually game over.)
The bottom line is, banks do not want to repossess in a down market, and therefore look to reduce the risk of that happening.  Not only are they sat on too much repossessed stock already, but they also find it hard to liquidate many assets at a price that covers the initial mortgage amount.  Liquidated stock regularly sells for a fraction of the market value.  As a result, banks make every effort to ensure defaults are unlikely.  In an upmarket this is less of an issue because defaults occur less often and stock can be sold quickly at a satisfactory value.
It's worth bearing in mind as well that Banks are using their own savers deposits to lend, and therefore it's a good thing they exercise caution when assessing applications! Do you want your savings being spent on a risky business?  No, I don't either!
Ultimately, one can look at it this way:
If you were going to lend a business your own money, it is fair to say you would want to know a few things:
1. Can the business meet the agreed monthly payments, all of the time?
2. What is the overall health of the business?
3. Are business profits being used to service large personal debts I don't know about?
4. Do I trust and believe in the people in charge?
5. Are they a good bet to repay me?
6. What are the chances of me not getting my money back?
7. Is this a business I can see flourishing year on year?
8. Is this business model one that works in this economy?
You would probably only lend to a good business, with people you trust and who you had belief in not losing your money.  The banks are doing exactly the same thing.  The upshot is, the more open you are to providing the information they require, the quicker and more likely an approval is given.
What do you want to do now?
I want someone to review my business situation...click here
I want more information on the types of products available...click here
I want help putting together an application...click here
I want to read more articles on business finance...click here
I want to make an enquiry....click here
16 Facts At a click and a glance
1 - Why going into the High Street branch is not the best way to source a commercial mortgage, business loan, or business banking manager
2 - Brand loyalty does not pay.  I'll explain why your current bank is not incentivised to offer a better deal
3 - Bank managers that understand your business do still exist, but they are not where you used to find them. Find out where they are, and how to access them
4 - The good news about Business Bank Credit policies: the criteria for assessing businesses is changing regularly, and in the main terms are improving
5 - Why your perfect borrowing history is of little relevance, and why its not personal
6 - You can profit from moving bank, right now, by accessing a much misunderstood fund, as well as improved terms
7 - Different banks like different sectors: what's happened
8 - State-owned banks: an update on where they are
9 - Privately owned banks: an update on where they are
10 - Interest only commercial mortgages: today's marketplace
11 - How a change of mindset can be of great help
12 - Why banks want to know your inside leg measurement, and why it's not personal
13 - How to work out if a bank will lend to you, right now
14 - Debt service cover: what it means, why its important and the good news coming your way
15 - Why you may need to bank with more than one from now on
16 - If your business does not own property, nor wish to buy one, there are other, new, niche financiers available that can help with your requirements.
About Chris Davidson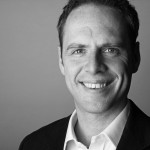 Chris Davidson is Managing Director of Discover & Invest Ltd.
He believes passionately in providing businesses with market-leading financial insights that have a positive impact on the bottom line.  As a result, Chris helps get the best rates and terms available at any one time.
Connect with Chris on Facebook, LinkedIn and Twitter to keep abreast of the latest market offerings.