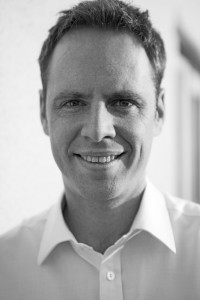 Managing Director - Chris Davidson
Chris has been involved in the business funding, investment and property sectors since 2001.
Having served in both booms and busts, Chris set up Discover & Invest to help all types of specialist businesses locate the right sources of specialist funding, quickly and efficiently.
A new, dynamic, and vastly expanding non-banking marketplace has emerged in the UK.  One of today's challenges for businesses, with so many possible options, is staying on top of this grey and somewhat confusing arena. Non-fee charging business finance consultants are more valuable than ever, giving businesses the analysis of options, routes and access to the right sources, in a very timely manner.  Something that is harder and harder to do on one's own without committing substantial man hours that could be better used elsewhere.
Having helped raise £60m in debt and £5m in equity for a financial services business in 2010, Discover & Invest has since successfully secured multiple £m+ facilities across the Property Development, Trade Finance, Stocking Finance, Commercial Mortgage and Cashflow Lending sectors.
With bases in London and Bristol, Discover & Invest is readily accessible.  Read more About Us here...