I'll bet you haven't been told this before.  Why?  Because it has not come to many business's attention; yet!
It's very simple.  The Government's Funds for Lending Scheme puts 2% back into your businesses pocket straight away (if you're with the right bank).
A bank's arrangement fee is 2%, but can be negotiated down to 1.5-1.75% if you know how.  Even deducting Valuation and Solicitors fees (you should not need to use a broker who charges a fee), there should be clear profit daylight there.
So 2% in, 1.75% arrangement fee plus valuation & solicitor fees out.
There is no better time to move bank.
What do you want to do now?
I want someone to review my business situation...click here
I want more information on the types of products available...click here
I want help putting together an application...click here
I want to read more articles on business finance...click here
I want to make an enquiry ...click here
About Chris Davidson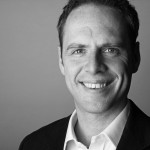 Chris Davidson is Managing Director of Discover & Invest Ltd.
He believes passionately in providing businesses with market-leading financial insights that have a positive impact on the bottom line.  As a result, Chris helps get the best rates and terms available at any one time.
Connect with Chris on Facebook, LinkedIn and Twitter to keep abreast of the latest market offerings.