According to respected Research site, UK Funders (http://www.ukfunders.co.uk/), in their 2012 Early Stage Investment Review, its Technology leading the way followed by some unexpected sectors.
Of the 459 deals done in 2012, 189 (41%) of them were in Technology, the sector leader by far.  Other industries that were well backed were Business & Professional Services, Retail, Leisure & Entertainment, and Industrials.
Interestingly, the deal and monetary totals had significantly increased from 2011.  Total deals (459) were up from 301 (a rise of 53% approx.) and total spend up from £491m to £684m (a rise of 39%).
Whilst you can read what you like into numbers, this shows that more equity deals are being done in response to the lack of traditional lending by most of the major High Street Banks.
You certainly have options if you are in technology and a start up, but it is important to realise that most sectors have specialist funders.  This is an oft unknown fact, but there are many PE firms out there looking for businesses seeking growth, and therefore funding.  There are also many debt funders out there who can help in a similar way to equity providers!
What do you want to do now?
I want someone to review my business situation...click here
I want more information on the types of products available...click here
I want help putting together an application...click here
I want to read more articles on business finance...click here
I want to make an enquiry for funding...click here
About Chris Davidson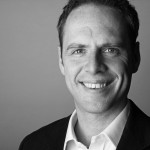 Chris Davidson is Managing Director of Discover & Invest Ltd.
He believes passionately in providing businesses with market-leading financial insights that have a positive impact on the bottom line.  As a result, Chris helps get the best rates and terms available at any one time.
Connect with Chris on Facebook, LinkedIn and Twitter to keep abreast of the latest market offerings.