It is pretty obvious, but banks do like a business with a reliable income stream.
It's why GP surgeries, Dentists, Vet Practices and Funeral Parlours get among the best rates and terms.  We're regularly sick, we always die, our teeth needs regular checking, as do our pets.
GPs and Vets can get 100% LTV commercial mortgages over 25 years at around 3% over base.  Dentists are at 90%, with funeral parlours not behind.
What does this information mean?  Banks like Healthcare, but more importantly they like businesses with a strong and reliable income stream.  Work to make yours just that.
What do you want to do now?
I want someone to review my business situation...click here
I want more information on the types of products available...click here
I want help putting together an application...click here
I want to read more articles on business finance...click here
I want to make an enquiry for funding...click here
About Chris Davidson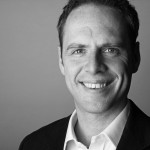 Chris Davidson is Managing Director of Discover & Invest Ltd.
He believes passionately in providing businesses with market-leading financial insights that have a positive impact on the bottom line.  As a result, Chris helps get the best rates and terms available at any one time.
Connect with Chris on Facebook, LinkedIn and Twitter to keep abreast of the latest market offerings.